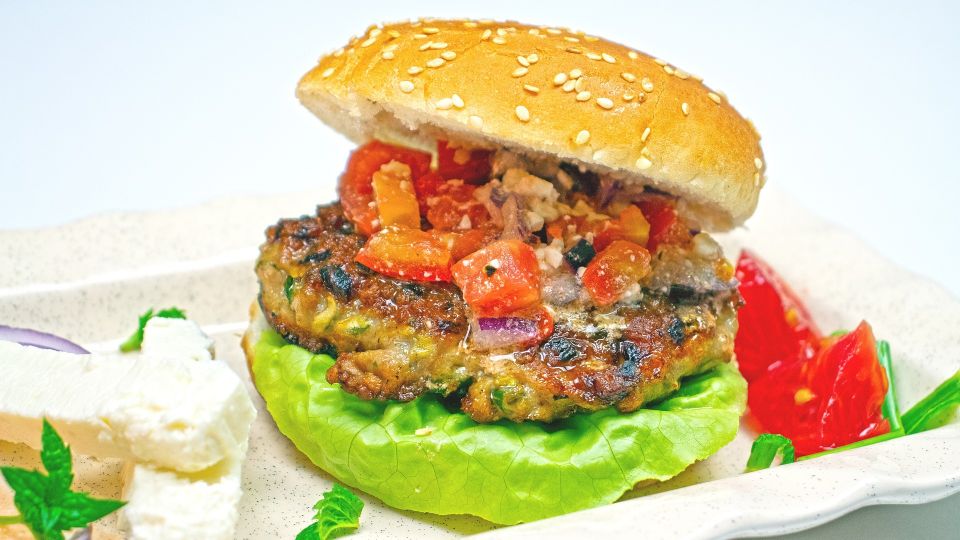 CHICKEN CHESAPEAKE BURGER
YIELD: Makes 4-5 patties depending on how big you decide to make your burgers

INGREDIENTS:
1 lb. ground chicken
1 lb. ground turkey
16 oz. frozen chopped spinach
6 oz. cream cheese
4 oz. sour cream
2 tbsp. Crabby J Spice seasoning
1 tsp. garlic powder
1 tsp. onion powder
2 tsp. black pepper
Lump crab
Chicken broth powder

DIRECTIONS:
Thaw and drain spinach, then in a bowl mix in garlic and onion powder, cream cheese, sour cream, crab meat, and Crabby J Spice seasoning. If you would like a creamier filling increase cream cheese and reduce sour cream. I would recommend increasing seasonings as well if you decide to do this.

In a separate bowl mix chicken and turkey meat add black pepper (add salt if you wish, I did not).

Make a patty of the meat mixture. Use roughly half the size (thickness) of which you would like your burger to be. Scoop 3/4 tablespoon of the crab/spinach mixture and gently spread onto the patty.  Cover with as close to an equal sized chicken patty and press around the edges.

Grill patty on a pre heated grill top (I used a panini press) to obtain grill marks for 3 mins.  This is solely for the purpose of making grill marks and it also helps seal the two patties together.  If you do not care for the marks this step can be skipped.

Next lightly dust a pan with chicken broth powder and Crabby J Spice seasoning then place your slightly grilled patty in this pan. The oven should be pre-heated to 425 degrees, cover pan with aluminum foil.

Since you did not grill all of the juice out of the patty doing this will add a nice flavor once the steam and natural juices do their job.

Bake for another 10 minutes. Remove from the oven and allow the patty to rest.

Top how you would like... and enjoy!
Submitted by Damian C. at 
http://dclovesfoode.com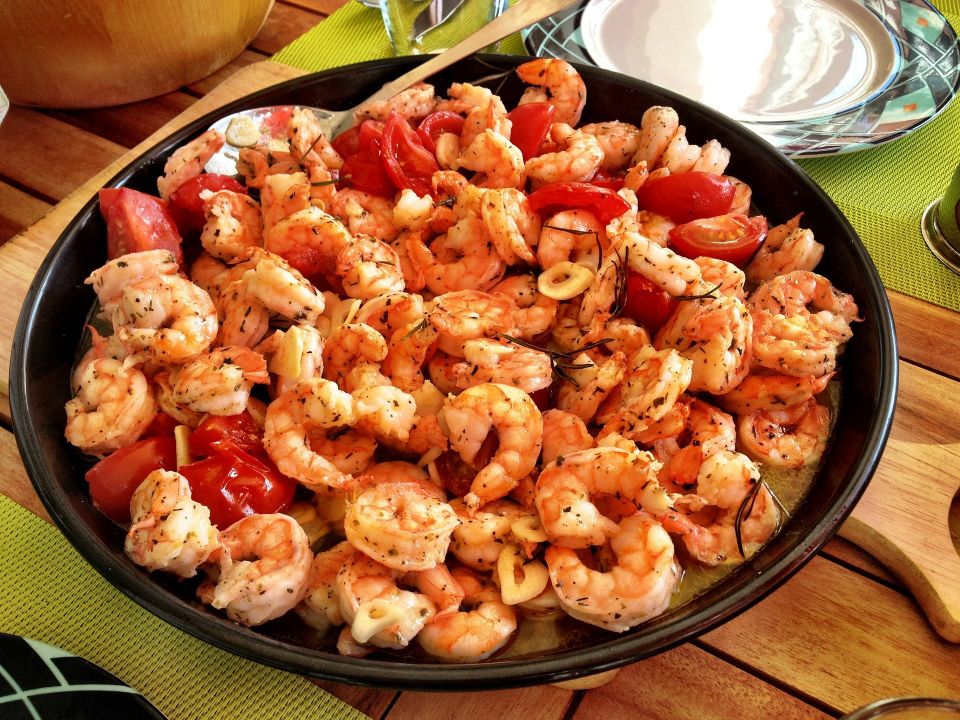 CRABBY J'S SPICED SHRIMP
INGREDIENTS:
1 lb. shrimp
1/2  medium onion, thinly sliced
1/2  stalk celery, thinly sliced
3 tablespoons Crabby J Spice seasoning

DIRECTIONS:
Place onions and celery in steamer.  Allow to soften (maybe 5-6 minutes) and remove. Keep steamer on, add water if needed

Next place shrimp in steamer and top with Crabby J Spice seasoning. Steam for 2 minutes and then add lightly steamed veggies.  Steam for another 2 or 3 minutes. Shrimp should be pink.

Immediately remove and place on a plate.
Enjoy!
Submitted by Damian C. at 
http://dclovesfoode.com
DO YOU HAVE A
RECIPE TO SHARE?
Tell Us by Using the Email Form Below: